Partnership Opportunites
with Select Dental Management
The Freedom to Run Your Practice.
The Support to Help You Grow.
Rewarding Compensation Package
Strong minimum guarantees as well as superior earnings opportunities and benefits.
Get In Touch With Us
Five-Star Practices
We have a strong support organization led by experienced teams who manage all non-clinical support functions.
Get In Touch With Us
Testimonials
From Real Select Dental Management Dentists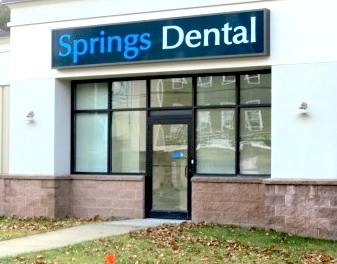 Dr. Joshua Bronner MS, DDS
Saratoga Springs, NY
The support I have sought has been there, both on the clinical front – whether it was Dr. Mason coming from Vermont with his implant equipment so I can place my first implant under his guidance or the numerous CE opportunities granted and on the personal growth and development front working with the leadership teams within Select.
The continuous and growing collaboration present at Select and at Springs Dental has skyrocketed my professional advancement, which would have otherwise taken my style of learning many more years to accomplish in an office on my own.
There is no shortage of good, contagious motivation in this organization. The lines of communication are open and their use are highly encouraged."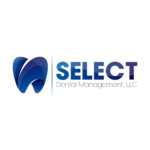 Dr. Michael Fazzone
Honestly, Select Dental Management breaks the mold of the DSOs we hear about in dental school and that's really exciting."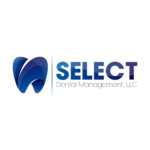 Doctors Ed and Mary Pergiovanni
Rocky Hill, CT
Select Dental Management enthusiastically embraced our family-oriented practice philosophy. We are pleased that we were able to work so closely with both Mr. Zibel and Dr. Korwin to make sure that our patients will continue to receive treatment in the same caring and personalized manner that we ourselves tried to provide them over the past 42 years. Based on our experience, we wholeheartedly recommend Select Dental Management."
Supporting Dozens of Dental Practices in the Background
Select Dental Management practices cover 9 states and Washington D.C. Opportunities in Maryland, New Jersey, Pennsylvania, Delaware, New York, Connecticut, Massachusetts, Vermont and New Hampshire.
Contact Us
Our Philosophy
With our primary focus on providing best-in-class tools and support for our employees to grow, we enable them to provide patients with the highest quality care.
People-Centric
Focus on supporting team members first, then patient care and ultimately the experience.
Partnership
Group of individuals with a shared vision and values, working collaboratively to achieve common goal.