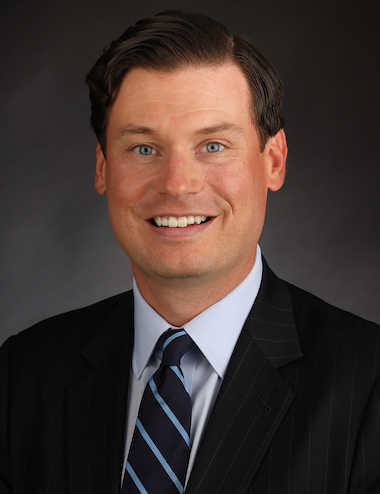 Andrew Smith, Executive Director, ADSO
More commonly known as DSOs, dental support organizations are entities that dental practice owners contract with to manage the administrative, marketing and/or business sides of that dental practice. DSOs vary in size and structure, and they exist in every state, and even internationally. DSOs do not provide patient clinical services. All patient clinical services are provided by, and under the direct supervision of, licensed dentists. Rather, DSOs concentrate on providing the business and other nonclinical support needs of the dental practices. By supporting the business and other nonclinical needs of dental practices, DSOs allow dentists to focus on delivering patient care.
Q: What are the main types of DSOs?
A: There are many different examples of DSOs that in turn support many different types of dental practices. Some DSOs support practices that are multidisciplinary, while other DSOs concentrate on dental practices that are focused on a specialty or general practice only. A DSO may support dental practices in one state or in multiple locations across the country.
"At their root, all DSOs provide critical business management and support for nonclinical operations; enabling dentists to focus on delivering dental care," said Andrew Smith, executive director, The Association of Dental Support Organizations or ADSO. "The variations of DSO types come from the different structural ways dentists choose to affiliate their practice. Based on a dentist's specific business needs or the community they serve, a dentist may favor one type over the other.
Q: Are DSOs only for new dentists or those starting out?
A: According to ADA Health Policy Institute research, more than 10% of all dentists were affiliated with a dental practice supported by a DSO in 2019. About 10% of dentists over the age of 50 and 20% of dentists under age 34 were supported by DSOs.
"It's not just new dentists," Mr. Smith said. "We often see a lot of dentists later in their careers making the switch to DSO-supported dental practices for a multitude of reasons, including wanting more time with patients and family and less business administration. We've also seen many dentists later in their careers choose the DSO-supported model because there is less financial risk selling their private practice."
Q: What are some advantages to working at a DSO-supported practice?
A: The ADSO notes increased time with patients, practice support and better work-life balance as some of the main advantages to working for dental practices supported by DSOs. Other advantages may include:
– Salary and benefit packages.
– Practice location flexibility.
– Access to cutting-edge dental technology and tools that are usually provided by the DSO.
– Mentoring programs.
– Continuing education.
Q: What are some possible drawbacks?
A: Similar to any group practice, drawbacks may include the following:
– Predetermined hours by the dentist(s) who own the supported dental practice.
– Predetermined accepted negotiated insurance plans, although DSOs typically have personnel who are skilled in negotiating fair compensation for dentists under insurance plans.
– Limited flexibility with time off/vacation.
– Restrictions with contractual agreements.
Q: What are some things to consider before signing a contract?
A: Much the same as with any dental practice, dental provider contracts are legally binding agreements between a dentist and the dental practice. The ADA fact sheets, Business Services Agreements with DSOs: What Every Dentist Should Know and Compensation as an Employee or Associate Dentist, are free and available for download for ADA members. Among the questions dentists should consider are:
– What is the length of the contract? Does it automatically renew?
– What are the exact hours the dentist will be required to work? Are they all at a specific location?
– Is the position salaried or per diem? What is the range of pay and how is production calculated, i.e. does it factor in lab fees and things of that nature?
– What are the benefits offered? Does it include things such as paid time off or holidays, equipment such as loupes and hearing protection, or reimbursement for organized dentistry dues, state licensing or continuing education?
– Are there any limitations if the dentist leaves the practice? Is there a restrictive covenant in place?
– Is there a path to ownership?
The ADA provides additional resources for dentists to assist them in their careers. For more information, visit ADA.org/Practice.
Editor's note: This article is part of an ADA News series that celebrates the diversity of career paths in dentistry and the Association's efforts in supporting dentists' career choices in the profession. Read the main feature, Pathways to dentistry: DSOs offer nonclinical support, here.
---
Source: https://adanews.ada.org/ada-news/2022/march/main-types-of-dsos/